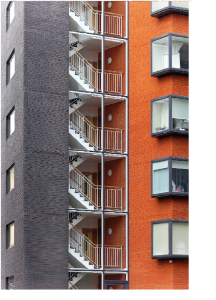 New Point Property Management Ltd. is servicing the Greater Vancouver area.  At the core of our business is providing excellence in strata property management and project management services.
We are a brokerage licensed under The Real Estate Service Act of British Columbia, and a business member of Condominium Home Owners Association of British Columbia (CHOA). New Point Property Management is committed to offering the best support to our primary clients – Property Owners.
Our team is comprised of experienced professionals and we work with contractors that are reputable, reliable, insured and WorkSafe BC covered.
We primarily specialize in property maintenance and day-to-day operations.
We provide 24/7 emergency services, organize and supervise efficient property restoration, handle insurance claims.
We create and implement yearly and long-term maintenance and capital improvement plans, which often help to postpone or completely avoid multi-million remediation projects.
We maintain a secure web-based data management system and web-portal for Owners and Strata Councils.
We prepare monthly financial statements in easy-read formats, which can be analyzed by Owners with or without accounting background.
---
We manage and administrate projects:
Envelope remediation
Rain-screening, re-roofing, and waterproofing
Exterior targeted repairs
Re-piping and water treatment programs
Mechanical, HVAC, plumbing, and electrical retrofits
Security hardware
Access systems installation and upgrades
Landscaping design and modifications
Interior renovations
Recreational facilities and amenities.
We approach Depreciation Reports individually to make them realistic and efficient.
---
We advocate for a scientific approach to property management and building maintenance as well as for a smooth, stress-free environment while working with clients and associates.
---